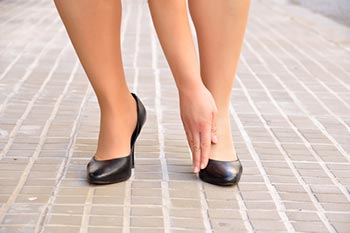 Hallux Fusion - Fusion of the Hallux MP Joint. What is it?
This operation is designed to glue (fuse) the big toe joint together. It is also called an arthrodesis of the big toe or metatarsophalangeal joint. This is a very commonly performed operation for arthritis and deformity of the big toe joint.
Once fused, the big toe does not move except at the end joint
The toe is positioned according to the need to roll off the big toe, exercise or the desire for different types including high heel shoes
Once fusion is successful, you will be able to wear most shoes, including a high heel if desired of about one and a half inches.
There are no limits to exercise activities after the fusion, including all sports and running.
Hallux Fusion Recovery - General Facts
In most patients, the surgery can be performed with a minimally invasive (keyhole surgery) technique
You are able to walk on the outside of the foot the day after surgery
You must wear your surgical shoe at all times until the joint is fused
You may not walk barefoot at all even in the house without this shoe
You may drive as soon as comfortable, usually at 4 days if the left foot and 21 days if the right foot.
The surgical shoe is worn for 6-8 weeks
Limited exercise that does not involve any bending of the big toe joint is allowed at about 4 weeks after surgery
Hallux Fusion Recovery - Specific Post-Operative Course
Week 0-2
Foot wrapped in a bulky bandage and surgical shoe
Ice, elevate, take pain medication
Blood drainage through bandage is expected
Do not remove surgical shoe
Week 2-6
Week 6
Remove surgical shoe
Do not roll off on the big toe for one more month.
A stiff-soled shoe is important for one to two months
A regular shoe may then be worn as comfortable
Request Your Appointment Today!
To request your appointment, please call (305) 674-2090 or contact us online today!
---
Our Location
Ettore Vulcano, MD (Mount Sinai Medical Center)
4302 Alton Road, Suite 220
Miami Beach, FL 33140
Phone: (305) 674-2090
Orthopedic surgeon serving patients in Miami Beach, Miami, and the surrounding South Florida communities.