Big Toe Arthritis Joint Preserving Surgery in Miami Beach, FL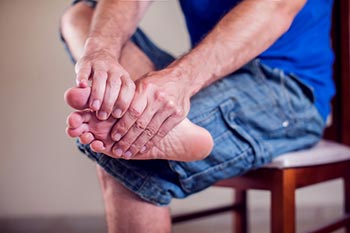 Minimally Invasive Hallux Rigidus Procedures
Not all patients with arthritis of the big toe (hallux rigidus) require a fusion to treat the condition. Some patients may be eligible for minimally invasive procedures or open procedures to retain or increase range of motion and to reduce pain.
Two of the most important procedures are the Cheilectomy and Moberg Osteotomy, and the Interposition Arthroplasty.
The Cheilectomy/Moberg is a minimally invasive procedure (keyhole surgery) to shave down the arthritis and increase the range of motion. This is most commonly performed in the earlier stages of the disease.
The interposition arthroplasty is reserved for more severe cases of hallux rigidus. It consists of shaving the arthritic bone and recreating a joint space by using a tendon. The latter will create padding in the joint thus alleviating pain while retaining the range of motion.
Once the joint has healed, you will be allowed to wear most shoes, including a high heel if desired.
There are no limits to exercise activities after the surgery, including all sports and running.
Recovery: General Facts
You are able to walk on the outside of the foot the day after surgery
You must wear your surgical shoe at all times for 6 weeks
You may not walk on the bare foot at all even in the house without this shoe
You may drive as soon as comfortable, usually at 4 days if the left foot and 21 days if the right foot.
The surgical shoe is worn for 6-8 weeks
Low impact exercise is allowed at about 2 weeks after surgery in the surgical boot
Range of motion exercises of the big toe begins at about 2 weeks after surgery
Specific Post-Operative Course
Week 0-2
Foot wrapped in a bulky bandage and surgical shoe
Ice, elevate, take pain medication as needed
Blood drainage through bandage is expected
Do not remove surgical shoe
Week 2-6
Shower allowed
Keep using surgical shoe
Start hallux range of motion
Week 6
Remove surgical shoe
Start PT
A regular shoe may then be worn as comfortable